ข่าวสาร
New Normal of Employment after COVID-19
September 30, 2020
Bangkok (October 2, 2020) - The unprecedented outbreak of the pandemic Covid-19 created huge impacts on the world's economy. All industries are inevitably affected, some are more seriously affected than the others. Employment is an important and urgent issue to resolve during the post COVID era. Thai Man-Made Fiber Industries Association (TMFA) in Thailand initiated a presentation on "New Normal of Employment after COVID-19" at the CEO Dinner held in Bangkok on Sep 15th, 2020 for an in-depth discussion on this topic.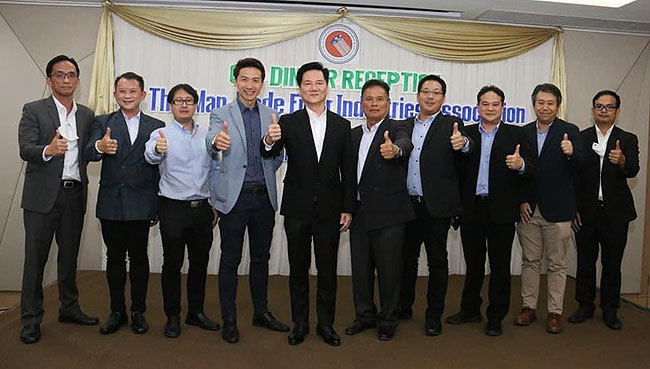 The members of the newly set up Thai Nonwoven Fabrics Industry Trade Association (TNFA) actively participated in this business gathering. From left to right are: Mr. Somkid Rattanaprapaporn (Teijin Corporation (Thailand) Limited); Mr. Weerachai Christwathanyu (Teijin Polyester (Thailand) Limited) ; Mr. Pipat Loharun (New World Industry Group); Mr. Chaisanupong Sakchawalasri (Hollow Fiber limited); Mr. Niwat Lersnimitthum (Tietex Asia Ltd.); Mr. Chuan Jitbhumrong (Wadding (Thailand) Co.,Ltd.); Mr. Chatchawan Lamviriyaphong (L.I.S. International Co.,Ltd.); Mr. Dulayawat Narupakorn (Thai Hygienic Products Co.,Ltd.); Mr. Warat Mongkulsawan (Teijin Polyester (Thailand) Limited); Mr. Nethiwut (Mitsui Hygiene Materials (Thailand) Co.,Ltd.).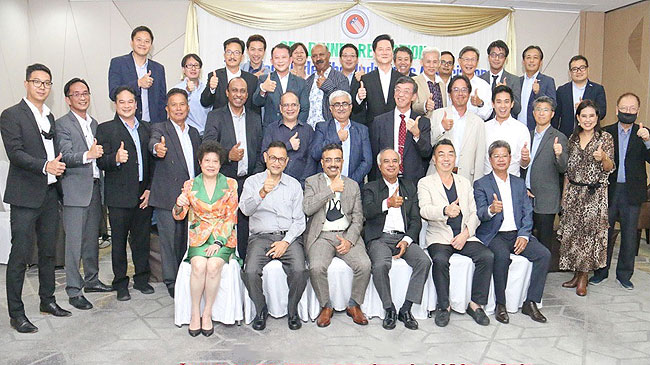 The group photo TMFA and TNFA member participants at this CEO business gathering on Sep 15th, 2020 in Bangkok, Thailand.